Standing Committees
EAC - Educational Activities Committee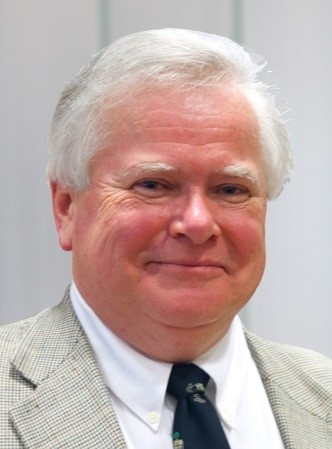 One of the main purposes of the Educational Activities Committee (EAC) of RILEM is to broaden the education of both PhD students and the professional community through promotion of interesting and informative one-week PhD courses and seminars on subjects of relevance to researchers working in specific areas. RILEM EAC is responsible for RILEM activities in the field of education. These include a number of different tasks, of which the basic and most important one is the courses to which we grant scientific sponsorship. Though RILEM EAC has only existed for a handful of years, our sponsored courses have been enjoyed by more than 2000 participants and about 200 teachers.
If you intend to organize a course that falls within RILEM's topic areas, EAC will be happy to consider your proposal for potential sponsorship (in the form of scientific approval). If you would like to be a student at a RILEM EAC sponsored course, our organizers look forward to welcoming you.
At the RILEM home page you can read more about our mode of work in RILEM EAC including activities other than those described above. You will also find the upcoming events sponsored by RILEM EAC on the calendar.
R. Douglas Hooton
Chair of RILEM's Educational Activities Committee
The "Educational Activities Committee", EAC is responsible for RILEM activities in the field of education. Within this area RILEM EAC is responsible for tasks such as:
Proposition of new RILEM educational activities (New course proposal template)
Approval of new RILEM educational activities, providing general organizational guidelines and giving advice to the host
Monitoring of on-going RILEM educational activities
Review of completed RILEM educational activities
Serving as the contact point for educational activities outside RILEM
A RILEM member may propose an educational activity to be sponsored by RILEM EAC by submitting a proposal to the RILEM EAC chair or secretary. The sponsorship is a scientific sponsorship, i.e. it is an acknowledgement of the educational qualities of the event but it does not involve financial support from RILEM.
Activities that RILEM EAC sponsor include in particular Doctoral courses and short seminars for the profession (practicing engineers), and Educational publications (including text books). Information about some past activities are given below. Upcoming educational events can be found on the calendar.
In addition to a number of single events RILEM is scientifically sponsoring several doctoral course series. These typically have one occurrence per year which will be announced in this calendar when the dates are fixed. The course series include:
NIST computer modeling workshop (Jeff Bullard, NIST, Washington, USA): NIST report 2014 (this series was discontinued in 2014)
Multi Scale modeling of Concrete (MMC) (Erik Schlangen, Delft University of Technology, The Netherlands): MMC final report 2016
Concrete Microscopy Course (CMC) (Oguzhan Copuroglu, Delft University of Technology, The Netherlands)

Nanocem doctoral school (Karen Scrivener, EPFL, Lausanne, Switzerland)

De la microestructura al diseno por vida util (Roberto Torrent,

Materials Advanced Services Ltd., Argentina)

Limestone Calcined Clay Cement doctoral school

(Karen Scrivener, EPFL, Lausanne, Switzerland)

Doctoral courses on Construction Materials (Ole Mejlhede Jensen, Technical University of Denmark, Denmark)

Chemistry of cement and concrete (Doug Hooton, Toronto University, Canada)

Modeling of Localized Inelastic Deformation (Milan Jirásek, Czech Technical University, Czech Republic)

Service Life and durability of Reinforced Concrete (Carmen Andrade, Institute of Construction Science, Spain)

Computational Methods for Building Physics and Construction Materials (Eduardus Koenders, Darmstadt University, Germany) Final report 2017

Service Life of Concrete (Jason Weiss, Oregon University, USA)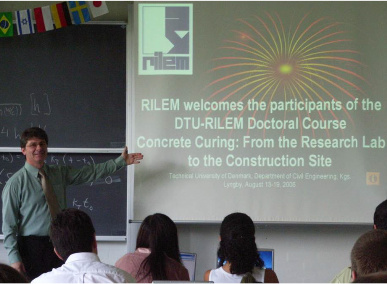 DAC - Development Advisory Committee
Within DAC (Development Advisory committee), the development of RILEM is discussed. DAC advises the Bureau on international development, activities and relations. This involves:
Proposal of improvements of the management of RILEM and its development, with special focus on international relations
Development of new initiatives and new activities for a continuous and improved promotion of RILEM activities worldwide, in cooperation with TAC and EAC
Continuous evaluation of the international outreach of RILEM by monitoring appropriate Indicators, including indicators related to regional groups, national groups, and International Partners.
Proposals are made to Bureau, for further discussion and approval. At this moment, ten different regions are considered:
Sub-Saharan Africa
Latin America
North-America & Caribbean
East-Asia
China
Middle-East & North-Africa
South-Asia
Pacific
East-Europe & Central-Asia
Europe
For each of these regions, a Regional Convener is appointed, who has to monitor the activities in the region of concern, including the existing Regional Groups (CHN-RILEM, CIS-RILEM and Lat-RILEM) and National Groups (JPN-RILEM), the activities of the National Conveners (NCs), and the relation with International Partners.