GLOBE Consensus Support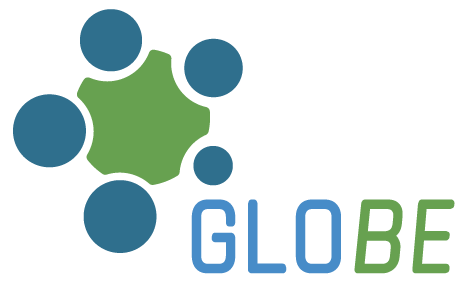 GLOBE is supported by :
ORGANISATIONS
ALCONPAT Internacional, Carmen Andrade, President, Mexico
"ALCONPAT International is committed to support the creation and dissemination of knowledge that could contribute to a better sustainability of constructions
European Association for Construction Repair, reinforcement, and Protection (ACRP), Jose Blanco, ACRP Steering Committee Coordinator, Europe
"Our association fully supports GLOBE's call for attention to emphasize the relevance of sustainability, especially in the built environment as well as the proper maintenance of existing infrastructures."
European Demolition Association (EDA), Jose Blanco, EDA Secretary General, Spain
"EDA agrees on the importance of working towards a built environment based on principles of sustainability and a circular economy model. That is why we find the GLOBE initiative so relevant and we join in this commitment."
International Forum on Engineering Decision Making, Mark Stewart, President, Australia

International Academy of Engineering, Boris Vladimirovich Gusev, President, Russia

"Sustainable development is one of the Academy's priorities."
Concrete Quality SLU, Juan Manuel Pereira, Managing Director, España
A, Jansen B.V., Han Heijsters, Corporate Social Responsibility Manager, The Netherlands
"As the production of building materials and buildings during there life time are responsible for a large part of the total global CO2 emissions and the use of natural resources, its our duty to look after design and production. At A. Jansen concrete we promote the production of concrete with a maximum of secondary raw materials and binders with a minimum environmental impact, this depending on the required performance. So the global consensus on suistainability is logical consequense."
PANTHEON PERFORMANCE FOUNDATION, Boudewijn PISCAER, Board Member, The Netherlands
"Since 1998 actively involved in lowering environmental impact of civil concrete, based on technology and approach from refractory concrete."
Concrete Quality SLU, Juan Manuel Pereira, Managing Director, España
IC - Instituto da Construção (FEUP), Humberto Varum, Director, Portugal
Minho University, José António Silva de Carvalho Campos e Matos, Professor, Portugal
Schleibinger Geräte Teubert u. Greim GmbH, Markus Greim, CEO / Geschäftsführer, Germany
"Wir sind auf der Erde nur Gäste, wir können sie nicht kaufen!"
Zeobond Pty Ltd, Jannie Stephanus van Deventer, Director, Australia
"The construction industry has been talking the language of sustainability for some time, but it has been reluctant to make fundamental changes to its practices in addressing climate impact in a meaningful way."
Saudi Aramco, Thibault Villette, Research scientist, Saudi Arabia
"Globe seems to have common interest and target with Saudi Aramco. The goal of attending the event is to better identify overlap."
CESMA Consulting Engineers, Peter Tanner, Co-Founder, Partner, Senior structural engineer, Spain
"Now that even some of the world's most reluctant economies are announcing ambitious decarbonization initiatives, it is time for construction stakeholders to take their responsibility to contribute to sustainable development."
Delft University of Technology, Erik Schlangen, Professor of Construction Materials, The Netherlands
"Make Construction Materials Great Again"
University of the West of Scotland, John Hughes, Reader, United Kingdom
"We fully support the aims of the declaration and seek to embed sustainability in our educational provision and our research."
Society of Cement and Concrete Researchers, Kolawole Adisa Olonade, Nigeria
"It is a welcome idea"
University, Ile–Ife, Akindehinde Ayotunde Akindahunsi Obafemi Awolowo, Lecturing, Osun-State, Nigeria
"The need to reorder the way constructions are made in the built environment to make them sustainable calls for rethinking and reinventing the way construction materials are made and used. The need to investigate what materials can mitigate the effect of climate change and how or to what extent can such materials be used is very important. Policies that would positively impact the use of such materials need to be made hence, engagement of researchers with policy makers in different countries will play significant roles in the production and use of materials that are durable and economically viable thus making the built environment sustainable."*
Construction Cluster of Slovenia, Vladimir Gumilar, Director, Cluster Manager, Slovenia
"Advancing circular economy is a key for a sustainability of the built environment, and for sustainability of this industry, which was too often accounted to be low-tech and slow-moving in terms of innovation."
Obafemi Awolowo University, Akindehinde Ayotunde Akindahunsi, Lecturer, Nigeria
"The need to build sustainable environment cannot be overemphasized because of the problem of climate change and depletion of ozone layer that is causing global warming. However, global population is on the increase especially in the developing world which result in stressing existing infrastructure beyond the limit. There is therefore the need to expore alternative materials that can be used in the construction inductry such as clacined clays will not only reduce reduce on carbon dioxide emission but at the same time give comparable or better mechanical and durability properties in comparison to existing cementitious materials. This is because cementitious materials will continue to dominate the construction industry for a long time to come because larger percentage of the world's population will live in the cities by the year 2050 according to a united Nations report. The need to take care of the present and the future in a sustainable therefore requires a critical thinking and action that will not compromise the environment both for now and in the future."
Ghana Standards Authority, Rashid Martey, Assistant Scientific Officer, Ghana

"Infrastructure development in a sustainable manner."
Cementis, Anne Paula Dekeukelaere, Managing Director, Switzerland & United Arab Emirates

"Our aim to work towards the decarbonization of the cement industry worldwide. My aim is help the building construction industry reaching net zero by 2050."

Vitruvius Building Solutions, Gerard H. P. Hol, Senior Consulting Engineer, The Netherlands

"We have to change the way of using the earth and the use of building materials is an important one"

C5Lab, Karyne Ferreira dos Santos, Researcher, Portugal
"As the project manager of the "Reducing clinker content in cement using calcined clay-limestone technology" project to reduce CO2 emissions in the c5lab collab, I am highly motivated to be involved in the discussions of lowering CO2 emissions and bringing that discussion to our company and country. The c5Lab collab is based on a holistic approach that addresses several links of the Portuguese cement production chain: alternative raw materials, CO2 capture, and reuse, synthetic fuels, energy efficiency, eco-efficient cements, eco-efficient cementitious materials, etc."
INDIVIDUALS
Michael Havbro Faber, Professor, Aalborg University, Department of the Built Environment, Denmark
Wolfram Schmidt, Senior Researcher, Bundesanstalt fur Materialforschung und -prufung, Germany
"Sustainability is one of the most critical challenges the global community faces as it addresses not less than the question, which future we want to pass on to the next generations. With increasing urbanisation and construction demand and more and more limited resources, the construction industry and the profession of civil engineers become the most relevant drivers for positive socio-economical and environmental developments and more sustainable processes. Nevertheless, most actors are not even aware of their individual role and responsibility in this challenge. Therefore, the GLOBE consensus is a milestone, which addresses all actors in the entire built environment directly and encourages them to become change drivers towards a better future perspective."
Johan Vyncke, General Advisor, BBRI, Belgium
Kolawole Adisa Olonade, Research, Senior Lecturer, University of Lagos Academic, Nigeria
"It expected that the declaration will guide the stakeholders towards green environment. "
Shizhe Zhang, PhD researcher, Delft University of Technology, Netherlands
"I am willing to do my part by contributing to the sustainable dvelopment of green construction materials."
Giovanni Luca Pesce, Associate Professor, Northumbia University, United Kingdom
"My academic research has been focused on the development of sustainable building materials since 2002."
Zhidong Zhang, Lecturer, ETH Zurich, Switzerland
"Fight to reduce CO2 release and slow down the global warming."
Solomon Adomako, PhD Researcher, University of Agder, Norway
Francis Lenz, Fritze & Co. Eisenbahnbau, GmbH Construction Management, Germany
Hakeem Adesoji Sanni, Chief Lecturer, Federal Polytechnic Ilaro, Ogun state, Nigeria
"We all have a collective responsibility to make the built environment better."
Paulina Faria Nova, Associate Professor, University of Lisbon, Portugal
Karen Louise Scrivener, Professor, EPFL, Switzerland
"Global warming is the major challenge facing humanity everything must be done to lower emissions and the built environments represents a major part of embodied CO2."
Shirin Fataei, Scientific researcher, TU Dresden, Germany
"The environmental issues will not be resolved if we all assume that someone else will take care of them! Either WE save our planet, or we find a way to settle 8 billion people on Mars. Now, don't you think it's easier to do our part, reduce our share of global CO2 emission and come up with more sustainable lifestyle?"
Vanderley Moacyr John, Professor of Building Materials and Components, Polytechnic School, University of São-Paulo, Brazil
"Construction in general, and buildings in particular, are responsible for quality of life. However, designed and build with current technology they have a very large environmental impact over their service life. We can and must act to change it. Reduce the resource intensity of buildings".
Nicolas Roussel, Research director, Université Gustave Eiffel, France
"For the first time, international associations of scientific and technical experts have managed to collectively build a shared strategic vision of the needs of our society in terms of construction and the environment and the associated research needs."
Liberato Ferrara, Professor, Politecnico di Milano, Italy
Elsa Garavaglia, Associate Professor, Politecnico di Milano, Italy
Ueli Angst, Professor, ETH Zurich, Switzerland
"We need to stop global warming. The scientific challenge I am addressing is to ensure the longevity and durability of new materials and structures in their actual service exposure environments"
Gintaris Kaklauskas, Professor, Vilnius Gediminas Technical University, Lithuania
"Yes, I support GLOBE. Joint efforts are needed for sustainable development of the built environment."
Jens Peder Ulfkjær, Professor, Aarhus University, Denmark
"The building industry contributes with 40 of global co2 emissions - this can be changed with better engineering practise, but also by better and stronger education based on sound physical principals."
Nilufer Ozyurt, Professor of Civil Engineering, Zihnioglu Bogazici University Academic, Turkey
"I am a Professor and researcher who specializes on construction materials and I truly believe that urgent actions should be taken to decrease the damage we give the earth by our unconscious actions."
Claire White, Associate Professor, Princeton University, United States
Kamilla Vasconcelos, Professor, University of São Paulo, Brazil
Chetan Hazaree, Head of Research and Development, Holcim, France
" The intent, the diversity and the motivation."
Nonkululeko Winnie Radebe, Student, Karlsruhe Institute of Technology, Germany
"The declaration condenses very well the common goals and achievements that are needed to obtain sustainable development. As a young scientist, I too am a stakeholder and I am committed to these outlooks and think this is a good step forward."
Roman Jaskulski, Assistant Professor, Warsaw University of Technology, Poland
Rama Ballav Swain, Retired Engineer-in-Chief (Civil), previously working as Engineer-in-Chief (Civil) in Government of Odisha, India
"The whole world is going through a critical phase of this danger , which ,every individual has to raise his/her voice to reduce the outburst of Greenhouse gases to an optimal level for survival of not self or one's family, but the whole world as a whole. I am really surprised to see that a very few countries are taking this impending danger to this societies seriously and have initiation of regulations. But the real problem is there with proper execution schedule. The authorities in various countries have least botheration towards this. In my view, all individuals need to be enlightened about this grave situation irrespective their age, social position and place/ country of birth and current living and start implementing this only program with much seriousness with a time frame, before it is too late."
Ahmed Abdalqader, KTP Associate, Queen's University Belfast, United Kingdom
Ante Mihanović, Professor emeritus, University of Split, Faculty of Civil Engineering, Architecture and Geodesy, Croatia
Eric Nichols Landis, Professor, University of Maine, USA
"A truly global effort is needed if we are to survive."
Carmen Andrade, Visiting Research Professor, CIMNE, España
"I am a member of JCSS and of ALCONPAT. I am very much convinced of this very good initiative."
Véronique Raphaëlle Rackel, Lecturer, The University of Melbourne, Australia
"I've been working on making concrete more sustainable and durable for 10 years now. I'm motivated by GLOBE as an organized consensus of researcher working on sustainable solutions in constructions might help the widespread of the sustainable technologies"
Beatriz Menendez, Maître de conferences, CY Cergy Paris Université, France
"I'm very concerned by the ecological impact of buildings and in particular those of vernacular cultural heritage. Conservation and improvement of energetic efficiency of this kind of building will have significant impact on rural (and not only) housing footprint."
Alastair Marsh, Research Fellow, University of Leeds, United Kingdom
Di Wang, Postdoc Researcher, TU Braunschweig, Germany
Hisham Hafez, Hand Over Technical Partner, Egypt
Alexander Mezhov, Researcher, Bundesanstalt für Materialforschung und -prüfung (BAM), Germany
Vyacheslav R. Falikman, 1st Vice-President, Structural Concrete Association, Russia
Humberto Varum, Full Professor, University of Porto - Faculty of Engineering, Portugal
"The huge impact of our activities, as Civil Engineers, in the design, construction and management of the built environment."
Gabriele Tebaldi, Professor, University of Parma, Italy
Luca Valentini, University of Padua, Assistant Professor, Italy
Prannoy Suraneni, University of Miami, Assistant Professor, United States
Ioannis Ioannou, Associate Professor, University of Cyprus, Cyprus
Antonis Kanellopoulos, Head of Civil Engineering & Built Environment, University of Hertfordshire, United Kingdom
"I have a strong interest on sustainable construction"
Krishna R R N, Sole Proprietor, KC Contech, India
"A noble effort from RILEM to address sustainability issues and advise stakeholders."
Bruno Huet, Research Engineer, LafargeHolcim, France
Humphrey Danso, Senior Lecturer, University of Education Winneba, Ghana
Roel Schipper, Lecturer / Researcher, TU Delft, Netherlands
"I'm dedicated to teaching students sustainable design methods."
José Roberto Tenório Filho, PhD student, Ghent University, Belgium
John Provis, Professor, University of Sheffield, United Kingdom
Gregor J.G. Gluth, Senior Researcher, Bundesanstalt für Materialforschung und -prüfung (BAM), Germany
"I fully agree with the idea that materials scientists and structural engineers must work closely together to create a sustainable built environment; this will hopefully turn out to be much more impactful than each field working in separation."
Jan Valentin, Deputy Head, Czech Technical University in Prague, Faculty of Civil Engineering, Department of Rod Structures, Czech Republic
"If the scientific community is coming together to truly support and motivate for changes related to the future we are creating, so we can secure the quality of our lives and biodiversity of the nature surrounding us, such initiative shall be supported. Additionally, issues related to recycling and sustainability in transport structures are very close to research and activities I am doing for many years."
Sagrario Martínez-Ramírez, Tenured Scientist, CSIC, Spain
Gyanendra Kumar Attri, Research Scholar, MNIT, India
"I am the strong supporter of GLOBE as its need of the hour to our survival."
Myriam Carcasses, Professor, Toulouse Paul Sabatier University, France
Folker Helfrid Wittmann, Professor, ETH Zürich, Switzerland
"There is a need to act, while to many colleagues just speak and discuss Sustainability must be integrated in university teaching. Less discussions and more actions!"
Aires Camões, Professor, University of Minho, Portugal
J Ivan Escalante-Garcia, Research Scientist, Cinvestav, México
"Sustainability is the foundation for mankind survival."
Ruby Mejia De Gutierrez, Professor and Researcher, Universidad Del Valle, Colombia
"Sustainable development is important on a global and local scale. The construction industry consumes excessive natural resources, and energy also generates CO2 emissions. It also contributes large volumes of construction and demolition waste, most of which are not used. It is time for all of us to work on the search for eco-sustainable materials and waste-use alternatives under the concepts of the circular economy thus providing a sustainable built environment."
Laurent Porot, Development Manager, Kraton Market, The Netherlands
"Being involved in environmental assessments of asphalt materials for infrastructure, I am supportive for a holistic approach to address and take into account environmental impacts on whole life cycle basis in construction."
Emilio Bastidas-Arteaga, Université de Nantes, Associate Professor, France
"I fully agree with the statements of this consensus on the sustainability of Built Environment"
Luc Courard, Full Professor, University of Liège, Belgium
Miguel Azenha, University of Minho, Assistant Professor, Portugal
"A very timely and relevant initiative. Definitely worth supporting!"
Jesus Rodriguez Sanchez, Principal Technical Leader on Geopolymers, Lucideon Ltd., United Kingdom
Sandrine Marceau, Research Fellow, Université Gustave Eiffel, France
Ana María Fernández, Researcher, Instituto Ciencias de la Construccion Eduardo Torroja (IETcc-CSIC), Spain
Jorgen Hangel, Asc. Professor, Aarhus University,Danemark
Johan V. Retief, Stellenbosch University, Emeritus Professor, South Africa
"Professionally and personally I am dutybound to support the Global Consensus"
Freek Bos, Eindhoven University of Technology, Assistant Professor, The Netherlands
"Construction industry is a major contributor to global sustainability problems, including CO2 emissions and material depletion. We should endeavor to minimize this impact, whilst simultaneously (and this is the enormous challenge before us) meeting the needs of new and refurbished construction around the globe."
João André, Research Officer Portuguese National Laboratory for Civil Engineering (LNEC), Portugal
"This declaration sets out important aspirational objectives for the mid-term future of the construction sector to boost its contribution to reduce the global C02 emissions. This is a task that needs to be embraced and put in to action by every stakeholder. Foster funding for adapting existing housing to climate-change objectives. Introduce the use of greener materials in design codes."
Juan Pablo Gevaudan, Affiliate Architectural Engineering Professor, Pennsylvania State University, United States
"Extend the sustainability and durability of low-CO2 concrete"
Adeyemi Adesina, Research associate, University of Windsor, Canada
Özlem Cizer, KU Leuven, Associate professor, Belgium
Sergio Hampshire De Carvalho Santos, Federal University of Rio de Janeiro, Professor, Brazil
"I firmly support the declaration"
Esperanza Mendez Menéndez, Head of the Physic-chemical Test Unit, Institute Eduardo Torroja of Construction Science (CSIC), Spain
"I am an expert of the Bureau of RILEM, member of fib, Co-opted of the Spanish Delegation of ICOLD. And these initiatives are very interesting."
Pedro Castro-Borges, Researcher, Cinvestav del IPN Unidad Mérida, México
Wojciech Szymkuc, Poznan University of Technology, Research Assistant, Poland
Karla Hornbostel, Senior Engineer, Norwegian Public Roads Administration, Norway
Miguel-Ángel Climent, Professor, University of Alicante, Spain
"Fully supporting the Globe initiative."
Albrecht Lentz, Head of Section, Risk Analysis, COWI, Denmark
"As a professional within civil engineering, I feel we have a moral obligation to reduce the climate impact of the construction industry, which is one of the main global emitters of greenhouse gases."
Gaone Koma, PhD student, The University of Sheffield, United Kingdom
Elisabete Trindade Pedrosa, Postdoc, University of Bremen, Germany
"I am highly interested in the development of more sustainable construction materials by studying the reactions occurring at the molecular to nanoscale, aiming at a better understanding of cement and supplementary cementitious materials hydration mechanisms."
Cassandre Le Galliard, PhD researcher, University of Sheffield, United Kingdom
Zeynep Basaran Bundur, Assistant Professor, Ozyegin University, Turkey
"I strongly support zero carbon construction industry and innovation towards sustainable and resilient development."
Eugenio Onate, Professor of Structural mechanics, International Center for Numerical Methods in Engineering, University Politécnica Catalunya, Spain
Miroslav Sykora, Researcher, Czech Technical University, Klokner Institute, Czech Republic
"I would like to support the idea that codes for structural design need to be developed/revised in a different way."
Jochen Köhler, Professor, Norwegian University of Science and Technology, Norway
"To enhance sustainability of the built environment, we need cross-disciplinary research and innovation addressing corresponding technological challenges. But it is similar important to transfer the accomplishments swiftly to the educational and regulatory sector."
Emmanuel Timothy Owoya, Civil Engineer Peng, UWP Consulting, Tanzania
"I have read and understand aim of this declaration, through my understanding signing and accepting this declaration will help to save environment and protect the ozone layer due of different activities happens now in construction Industries. Production of buildings material eg Cement and Steel became more CO2 producers in the world. Construction activities and deterioration of environments had made a lot of change especially Global Warming."
Deepankar Kumar Ashish, Associate Professor, Maharaja Agrasen University, India
"It is necessary to close the gap between research and practical sustainability applications and the same is my motivation.Every worthy initiative should be made to give a platform to organizations and individuals performing in the field of sustainability and research."
Břetislav Teplý, Senior Researcher, BUT Brno, Czech Republic
"Quantification of sustainability will be an important and necessary tool."
Maria Pina Limongelli, Professor, Politecnico di Milano, Italy
Fernando Martirena, Universidad Central "Marta Abreu" de las Villas, Professor, Cuba
"A needed endeavor."
Sivakumar Palaniappan, Indian Institute of Technology Madras, Associate Professor, India
Kolawole Olonade, Academic, University of Lagos, Nigeria
"This consensus is long overdue."
Daniela Ciancio, Engineering Consultant, Daniela Ciancio Consultancy, Italy
"Great initiative!"
Sushil Kumar, Research Staff, The Hong Kong Polytechnic University, Hong Kong
"Construction industry is very behind in terms of implementing the new sustainable methods and technology. A bigger level consensus and awareness is required, I believe, GLOBE will be providing a platform for the same."
Mohammed Sonebi, Associate Prof., Queen's University Belfast, United Kingdom
"Reduction of carbon foot print is a top priority for the climate emergency and should be a mindset for all of us, as we have only one planet A, no B."
Jean Michel Torrenti, Director of the Department of Materials and Structure, Université Gustave Eiffel, France
"It is urgent to evolve on this topic!"
Asko Fromm, Professor, Wismar University of Applied Sciences, Germany
Isabel Martins, Assistant Researcher, Laboratório Nacional de Engenharia Civil (National Laboratory for Civil Engineering), Portugal
"I welcome the GLOBE initiative: the sustainability of the built environment calls for global, coherent and concerted actions to be implemented."
Rahul Dandautiya, Assistant Professor, Atria Institute of Technology, India
"As a Civil and Environmental Engineer, this is first and far most important to sustain the development and same time maintain resources. Major challenge is to get alternate binding building material. Many affords are going on in the world, but 100 % replacement is a challenge."
Folker Helfrid Wittmann, Professor emeritus, Swiss Federal Institute of Technology Zurich (ETHZ), Schweiz
"Sustainability in the field of construction has been neglected essentially in the past. Now it is time to take sustainability into consideration. In classical design of structures sustainability has to be taken into consideration"
Jesse Goh, Regional Development Manager, MC Bauchemie GmbH, Singapore
"Sustainability is a global objective that begins with every individual commitment. Less man made and more natural products for construction."
Julia von Werder, Senior Researcher, Bundesanstalt für Materialforschung und -prüfung, Deutschland
"I promised my three children to help making the world more sustainable and I am convinced that the building sector can make a difference!"
Mohd Sabri Bin Hasim, Sole Proprietor, Pavement Specialist Consulting, Malaysia
"Green and Sustainable Technologies guarantee pleasant living."
Ismail Zehadin Ahmeti, Ing dipl. ndërt., Ing Byro Art, Kosovo
Magdalini Theodoridou Newcastle University Academic Track Fellow, Hub for Biotechnology in the Build Environment / School of Engineering, Newcastle University, United Kingdom
Mieczysław Kuczma, Professor, Poznan University of Technology, Poland
"Civil and structural enginnering is a domain of my research, I teach students about Sustainability in the Built Environment."
Dan Geddes, Post-Doctoral Researcher, University of Sheffield, United Kingdom
"Hopefully, a process such as this will allow researchers within the field to work together and produce a significant change within the field."
Vladimir Gumilar, Director, Cluster Manager, Construction Cluster of Slovenia, Slovenia
"Advancing circular economy is a key for a sustainability of the built environment, and for sustainability of this industry, which was too often accounted to be low-tech and slow-moving in terms of innovation."
Sophie Burns, Contract & Claim Manager, Dodin Campenon Bernard, France
Lukas Kramer, Assistant, Bern University of Applied Sciences, Switzerland
Wei-Heng Zhang, PhD Student, Harbin Institute of Technology, China
"Sustainability is a key to our bright future."
Christian Khoury, Technical Manager, Sabeh Beton S.A.L, Lebanon
Ze Gyang Zakka, Senior Lecturer, Walter Sisulu University, South Africa
"I strongly believe we in the construction industry must think about how to limit the impact of our activities on the environment and society. We must continually look into using technology and materials that cause less pollution to the environment. We must also commit to recycling waste that arises from construction activities. GLOBEs guiding statement on engaging all stakeholders to ensure a balanced approach to improving sustainability in the Built Environment is a step in the right direction."
Arezki Tagnit Hamou, Professor, Sherbrooke University, Canada
Robert Jockwer, Assistant Professor, Chalmers University of Technology, Sweden
"Let's make our contribution to a more sustainable built environment!"
Venyite Paul, Researcher, Local Materials Promotion Authority - Ministry of Scientific Research and Innovation, Cameroon
Ali Bligari, Researcher, Gretsch-Unitas, United Kingdom
Jabulani Jolly, Lecturer in civil & mining engineering, Malawi University of Business and Applied Sciences, Malawi
"To promote greener construction technology in Africa and globally in line with COP sustainability goals and the circular economy."
Poul Linneberg, Associate Technical Director, COWI A/S, Denmark
Thomas Matschei, Professor - Building Materials Research, RWTH Aachen University, Germany
"I´m since many years active in research, development and push for adoption of low carbon materials. So anything that brings fast progress is highly appreciated."
Amir Tabakovic, Researcher, TNO, The Netherlands
"We need to act if we want to save our planet, JCGC is a forum that is working towards that aim."
Ofosu Samuel Anim, Senior Lecturer, Koforidua Technical University, Ghana
"To contribute to the development of a sustainable construction environment"
Gyanendra Kumar Attri, Research Scholar, Malaviya National Institute of Technology Jaipur (MNIT), India
Albert de la Fuente, Professor, Universitat Politècnica de Catalunya (UPC) / Smart Engineering (Spin-Off UPC), Spain
"I am unable to find a single reason not to support this initiative."
Konstantinos Kolovos, Assistant Professor, Hellenic Army Academy, Greece
Randi Christensen, Head of Sustainability, Business Line International, Denmark
"As Head of Sustainability I am always looking out for new ideas pointing in the direction of a more sustainable AEC Industry."
Mohsen Mhadhbi, Senior Scientist, National Institute of Research and Physicochemical Analysis, Tunisia
Shubhada Gadkar, Concrete Engineer, National ready Mix Concrete Co., United States
Min Liu, PhD Student, Harbin Institute of Technology, China
"This deserves our joint efforts and support, and is also necessary!"
Zhi Cao, Assistant Professor, University of Antwerp, Belgium
"Sustainable transitions in the built environment will need cross-value-chain participants, inclusive of by designers, urban planners, construction companies, demolishers, waste managers, and the government. As a sustainable assessment practitioner in the field of sustainable built environment, I am thrilled to see a global consensus on sustainability in the built environment. The tenet of the consensus is aligned with my research interests."
Luciano Sambataro, PhD Researcher, TU Darmstadt, Germany
Leila Meneghetti, Assistant Professor, Universidade de São Paulo, Brazil
"Climate change is now. Structural engineer can influence design and construction all the stage of the projects."
Sanjay Kumar Sharma, Professor, NITTTR, India
André Teòfilo Beck, Professor of Structural Engineering, University of São Paulo, Brazil
"Urgent action is needed! We have a single planet!"
Kiran Ram Porikam Poil, Research Assistant, University of Zagreb, Croatia
Heejeong Kim, Assistant Professor, University of Arizona, United States
Sam Ghazizadeh, Materials Engineer, Mott MacDonald Limited, United Kingdom
Theodore Hanein, UKRI Future Leaders Fellow, University of Sheffield, United Kingdom
Carmelo di Bella, Fachexperte Zement und Beton, Jura-Cement-Fabriken AG, Switzerland
Ana Brunčič, Research Assistant, Slovenian National Building and Civil Engineering Institute/ZAG, Slovenia
Marco Liebscher, Group Leader, TU Dresden, Germany
Elie Kamseu, Research Associate, Local Materials Promotion Authority, Cameroon