News
27 February 2019
Obituary for Wei Sun
Wei SUN (November 20, 1935 - February 22, 2019)
On February 22, 2019 our beloved Professor Wei Sun passed away peacefully at her home in Nanjing, China.
Professor Sun was a distinguished full professor at Southeast University, an Academician of the Chinese Academy of Engineering, and an internationally recognized civil engineering expert and educator. She devoted all her life to the education and the development of the science and technology of civil engineering materials of China. She taught for more than 60 years and supervised more than 150 PhD and master students, many of whom are now the outstanding scientific and technological talents. She put forward the fiber spacing theory and won great merit in advancing our knowledge of the coupling effects of load and environment on the durability of concrete. She provided key technical support to the application of concrete for more than 10 national benchmarking projects in China including the Three Gorges Dam project and Su-Tong Yangtze River Bridge. She made a magnificent contribution to the development of civil engineering materials science and technology of China.
Professor Sun won many awards throughout her life, including the RILEM Lifetime Achievement Award. She received the National Science and Technology Progress and Invention Award three times as the leading participant. She published more than 400 journal papers, five monographs, and six national and provisional regulations.
At a personal level, Professor Sun was a nice and kind person. She always took care of her students as her own kids, helped everyone around her as much as she could, and treated all her visitors with the warmest hospitality. Her unfortunate death is a major loss to China's civil engineering materials industry, to Southeast University, and to all of us. We will miss her in our heart forever.
School of Materials Science and Engineering,
Southeast University
China
February 26, 2019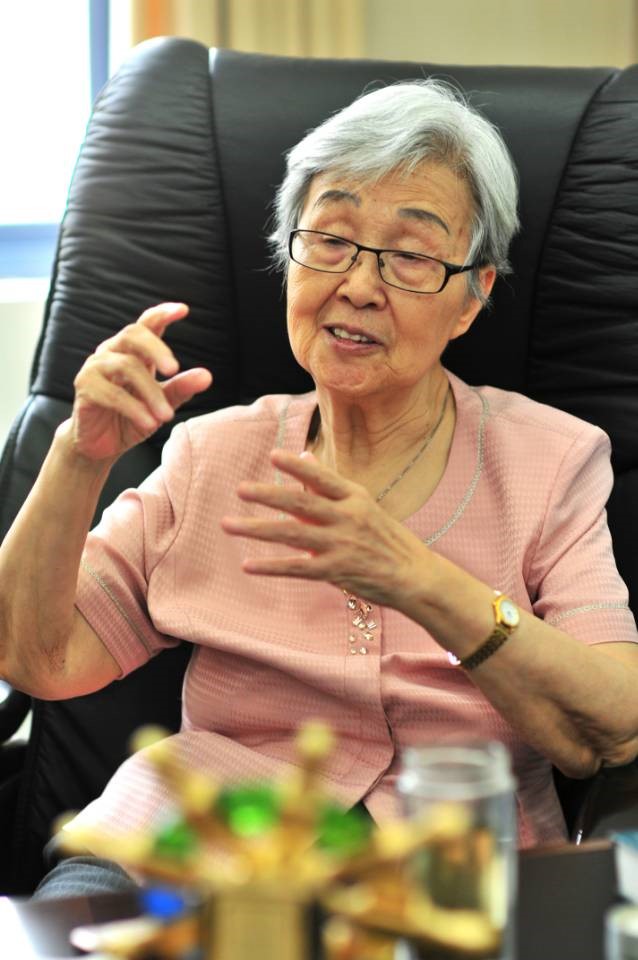 Prof. SUN at her office, September 2013. She had a special office with a bedroom. In her last several years, she even lived in the office in order to work more efficiently.