News
New corporate member

View 175 times
RILEM is thrilled to welcome on board a new corporate member, the OFFICE CONGOLAIS DE CONTROLE (OCC)!
OCC is a public body in charge of conformity assessment; it covers the aspects of quality, quantity and price verification.
Amongst may others, OCC carries out the following activities: technical inspection of all equipment and works; verification and calibration of measuring instruments; certification of the quality of non-precious materials, systems and personnel.
OCC has around 5500 staff, nearly half of whom have a multidisciplinary university or higher technical education; it also has a national network of about thirty multifunctional laboratories and a partnership with several standardization, metrology and accreditation bodies at the national, regional and international levels (ISO, IEC, ARSO, SADCSTAN, SADCAS, COFRAC, AFSEC, CAFMET, etc.).
Welcome on board!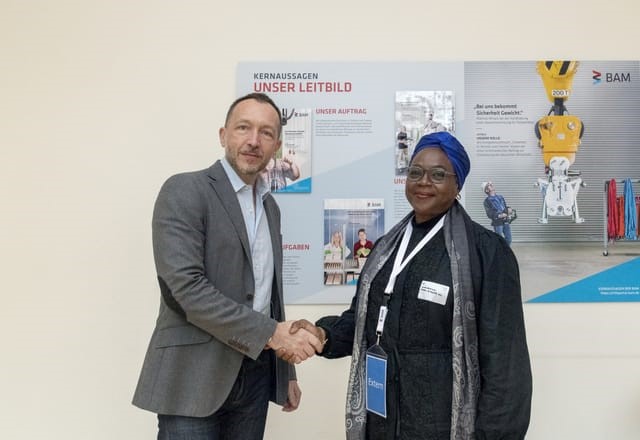 RILEM President, Dr Nicolas Roussel, shaking hands in Berlin in Nov 2023 with Dr. Patricienne Malengo Ngonga, DR Congo, Office Congolais de Controle. Image courtesy of W. Schmidt.
---
1
I like