News
RILEM-ICT NEW Partnership

View 382 times
RILEM is glad and honoured to announce a new partnership with the Institute of Concrete Technology (ICT), an awarding body for qualifications in concrete technology and a facilitator of CPD and networking opportunities. ICT is the concrete sector's professional development body, operating internationally.
The partnership aims to support RILEM's and ICT's technical and dissemination activities in relation to concrete and cementitious materials.
The partnership agreement was approved at the Bureau meeting "in" Sheffield in September this year and signed on Wednesday 7th October 2020 by the presidents of each organisation, i.e. Prof Ravindra Gettu for RILEM and Rob Lewis for the ICT. The signature of the document happened during an online meeting that was attended also by Prof Basheer, ICT Vice-President, Raman Mangabhai, ICT former President, Edwin Trout, ICT Secretary, Prof. Hans Beushausen, DAC Chair and Daniela Ciancio, RILEM Implementation Manager.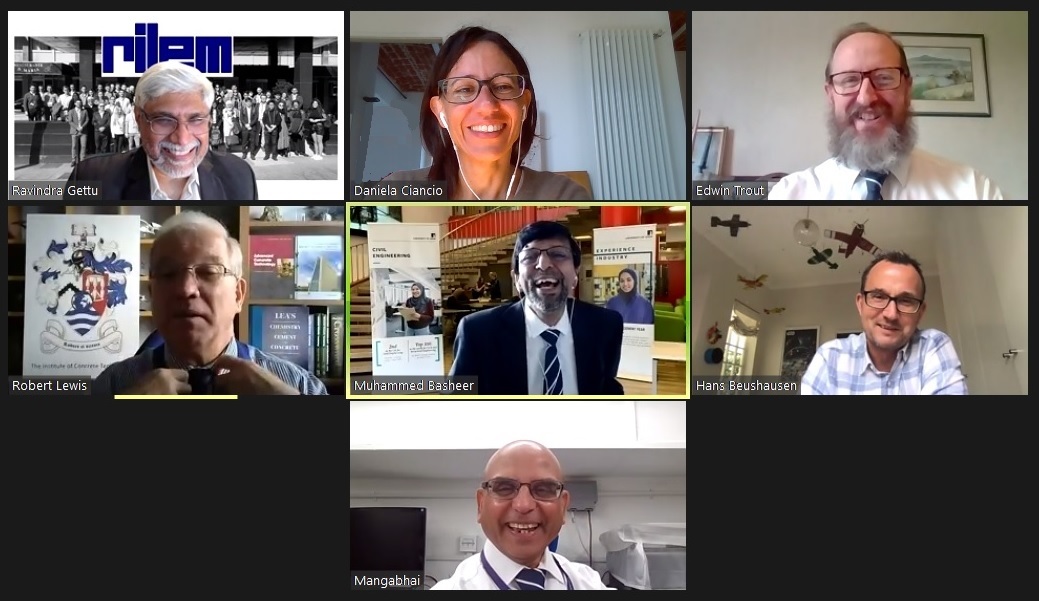 ---
I like