22 October 2018
Honors and Awards 2018
The 2018 Robert L'Hermite Medal was awarded to Fernando Moreno-Navarro, University of Granada, Spain. He is the first Medalist coming from the RILEM asphalt community. He gave a lecture on "Designing more durable asphalt materials" on Wednesday 29 August. If you missed it, no worry! The video is available on YouTube.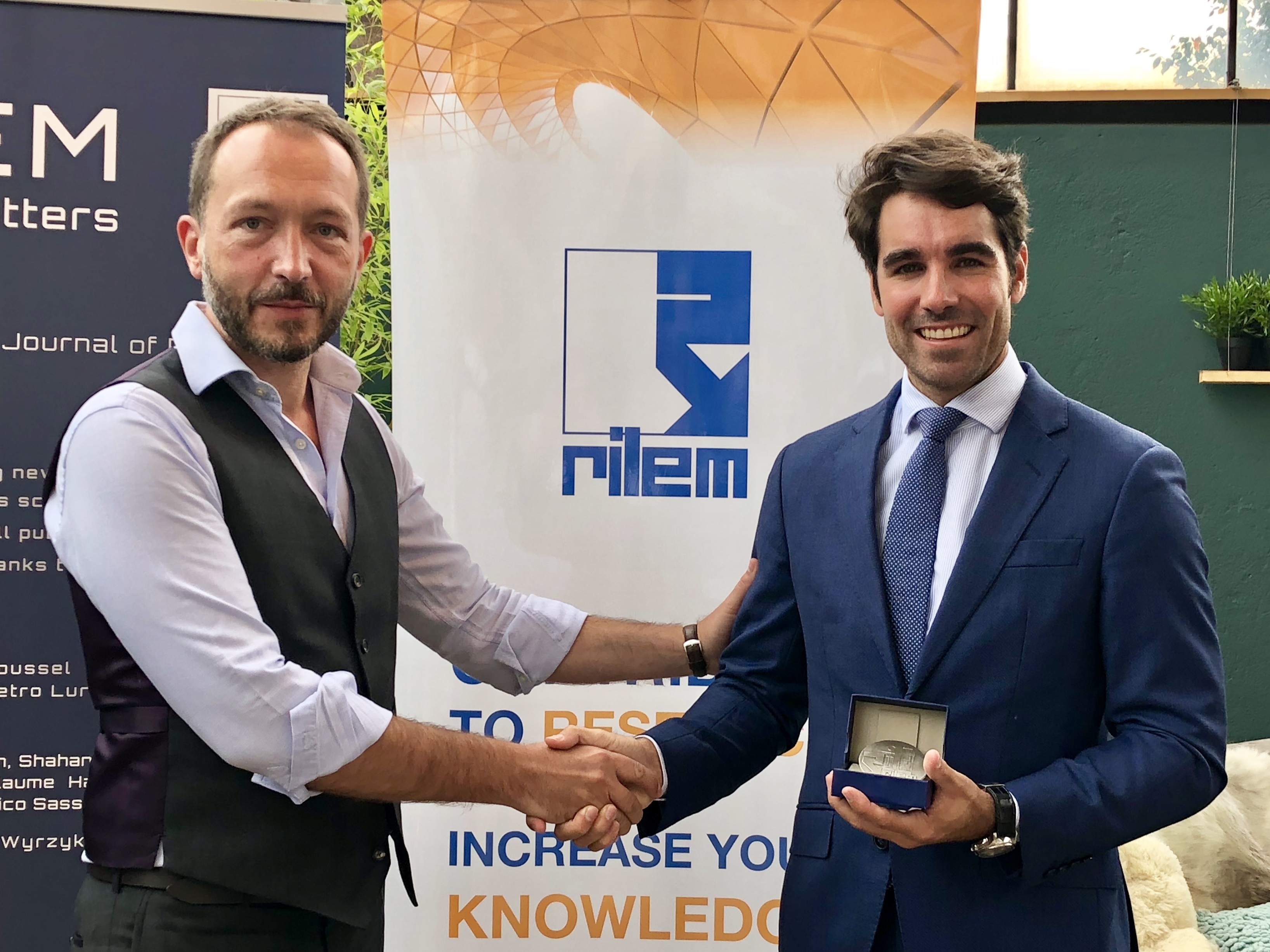 *****
The 72nd RILEM Annual Week was also the occasion to award Honorary membership and Fellow members.
RILEM attributes the honorary title of RILEM Honorary Member to Senior Members having rendered exceptional services to the association. This year in Delft, the Netherlands, Lars-Olof Nilsson received the RILEM Honorary Membership in recognition of his achievements related to Testing, Modelling, Service-Life Prediction and Performance Based Specifications as chairman and member of numerous RILEM TCs and his continued efforts to act as RILEM ambassador. He received his award from Johan Vyncke, RILEM President during the Annual RILEM Banquet on Wednesday 29 August 2018.
Fellow members are:
Denys Breysse, in recognition of his fruitful work as Technical Chair & Member, in particular in the field of the non-destructive testing of concrete.
Joost Gulikers, in recognition of his active membership of numerous RILEM Technical Committees, work as Editor of RILEM Publications related to service life prediction, and his efforts to involve practitioners in RILEM activities.
Viktor Mechtcherine, in recognition of his work as Chair of Technical Committees, Editor of various RILEM Publications, and active contributing member of the Standing Committees of RILEM.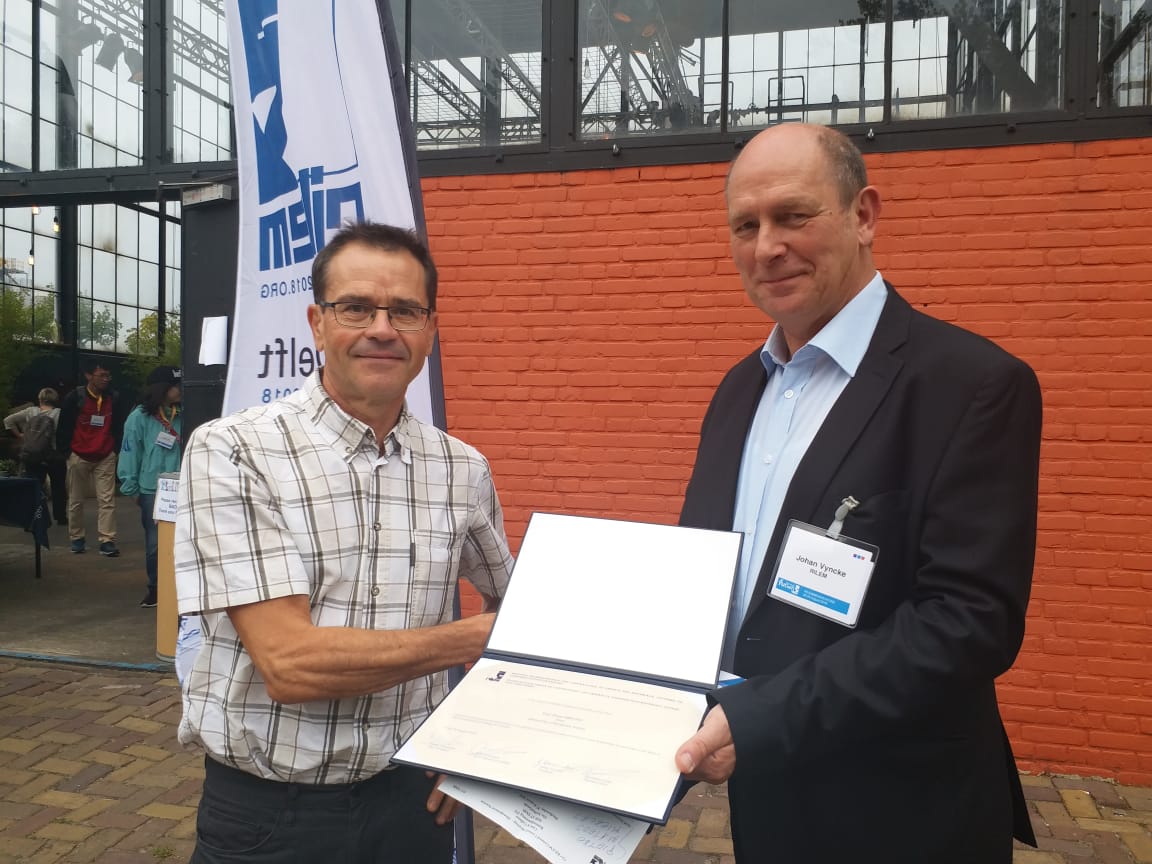 *****
For the second year, a Best Student Poster Award was given at the RILEM Annual Week conference in Delft Netherlands. This year the jury was presided by Dr. Henk Jonkers, TU Delft.
Ms. Alice Titus Bakera, Phd Student advised by Prof. Mark G. Alexander, University of Cape Town, won the 2018 RILEM Best Student Poster Award for her work on "Durability Properties of Concrete Containing Metakaolin". She received the diploma from Nicolas Roussel, RILEM TAC Chair at the General Council on Wednesday 29 August 2018.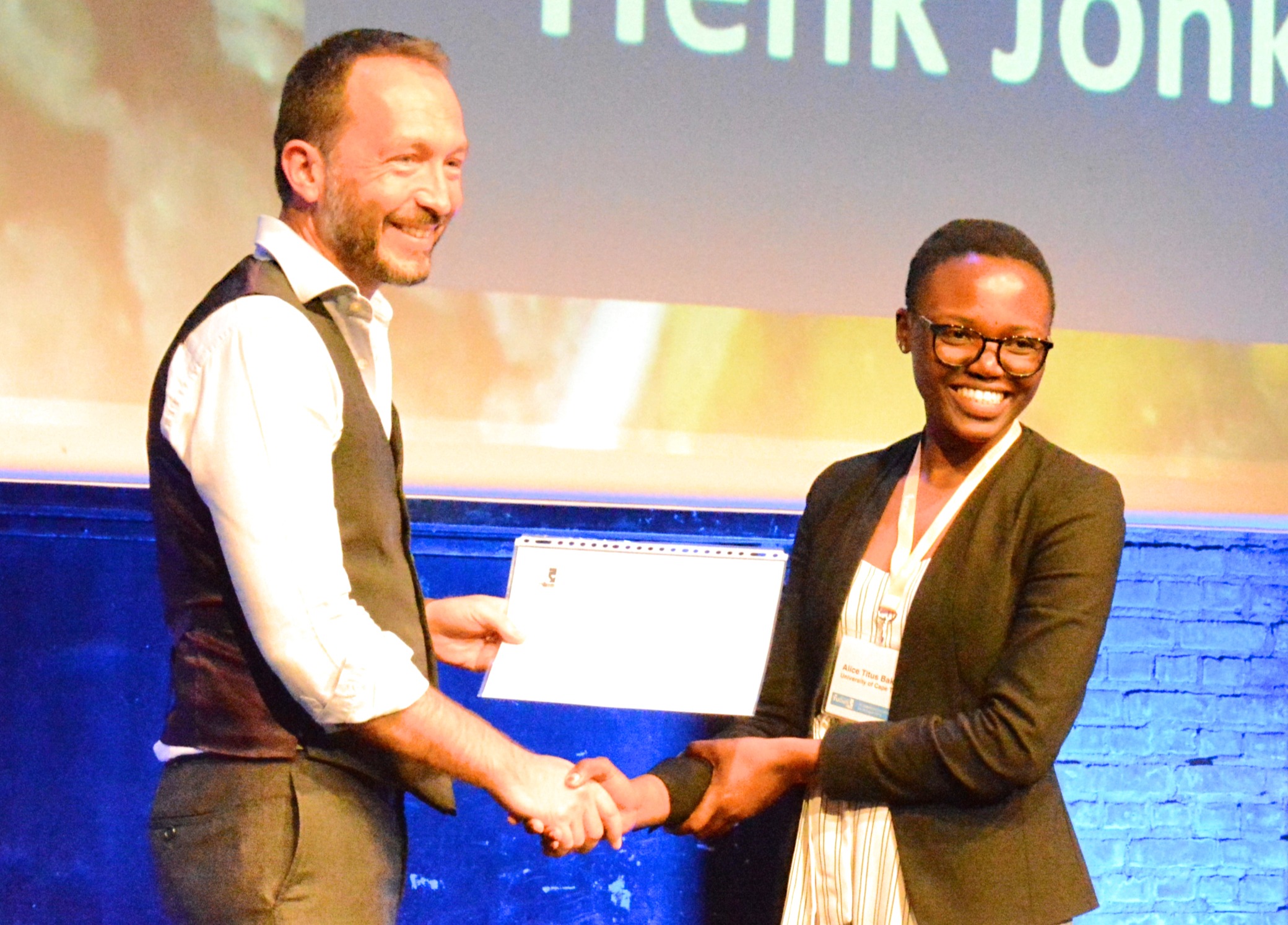 ---